Grading & Excavation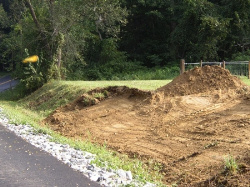 We take a lot of pride in our grading and excavation. We want to make sure we fix the problems being addressed and eliminate any future ones. We assure you whether it is grading for a new lawn, existing lawn, new driveway, old driveway or just installing catch basins and piping, we will finish the job with the finest details in mind and leave your property looking better than when we arrived.
We have the right tools for the big jobs!
Drainage
Grading and Seeding
Lot Clearing
Excavation